Aikido is a non-aggressive martial art that can be learned by all. Come and train in an environment where you can enjoy yourself and progress at your own pace and within their your capabilities and limitations.  We have students from very mixed backgrounds, and of all ages and abilities.
Beginners are always welcome!
Learn a non-aggressive martial art, suitable for everyone.
Train in a safe, friendly environment and learn at your own pace.
Improve your fitness, coordination and confidence.
The first session is free so you can give our martial art a try,  with no obligations!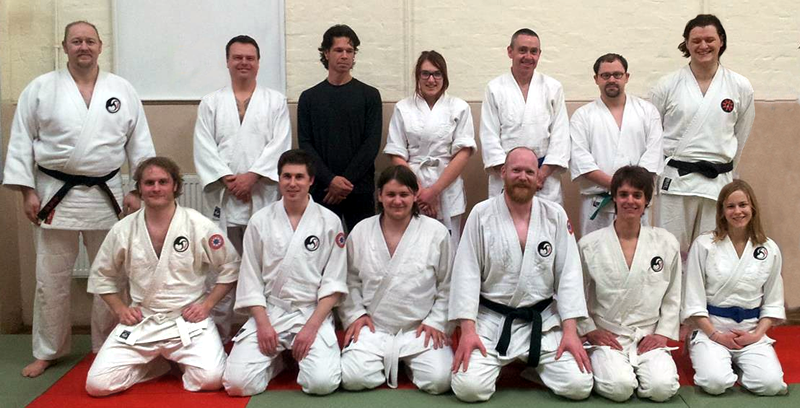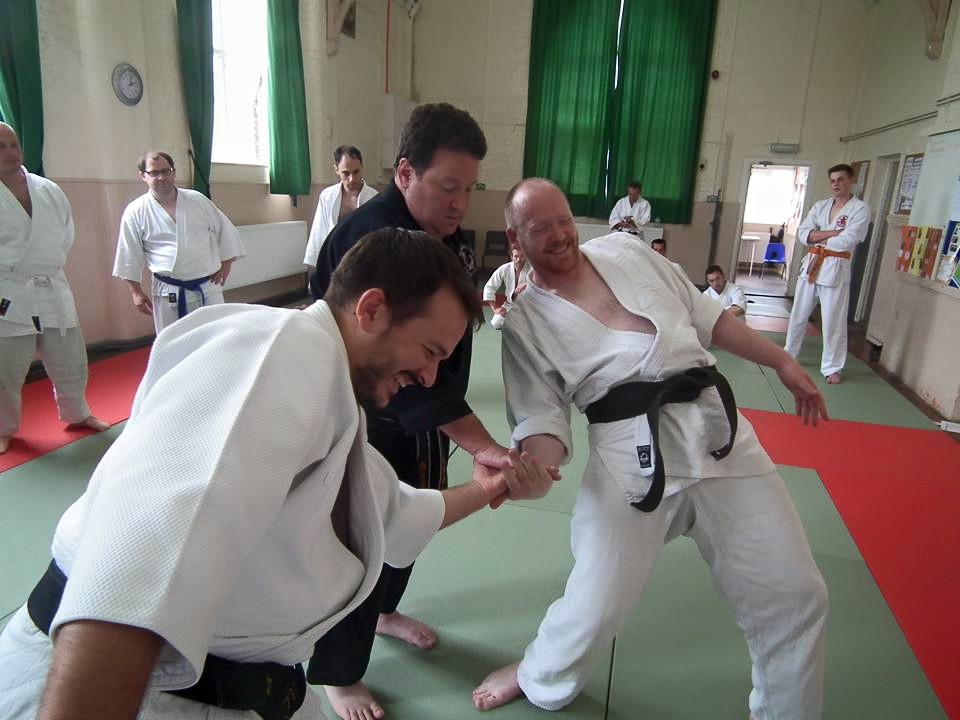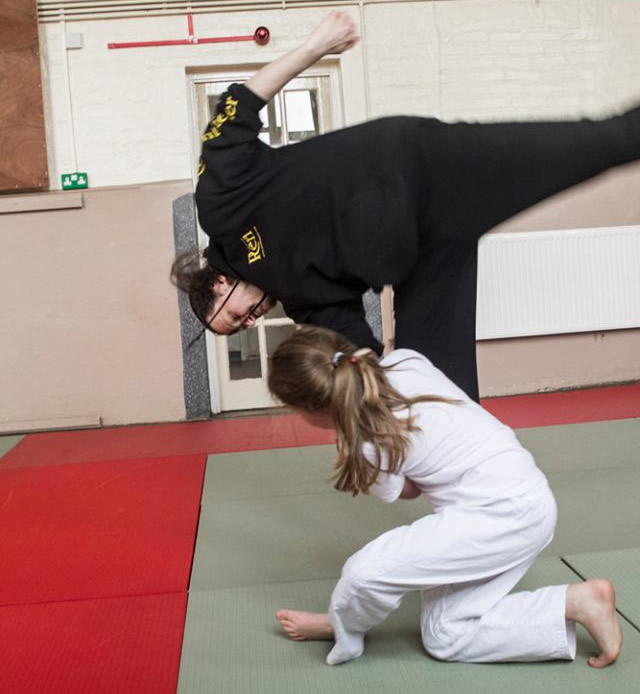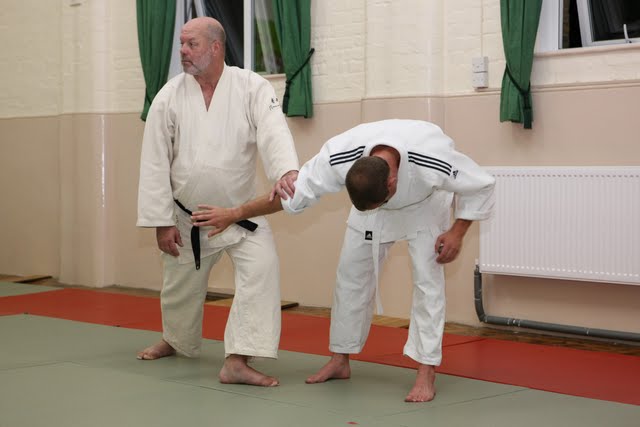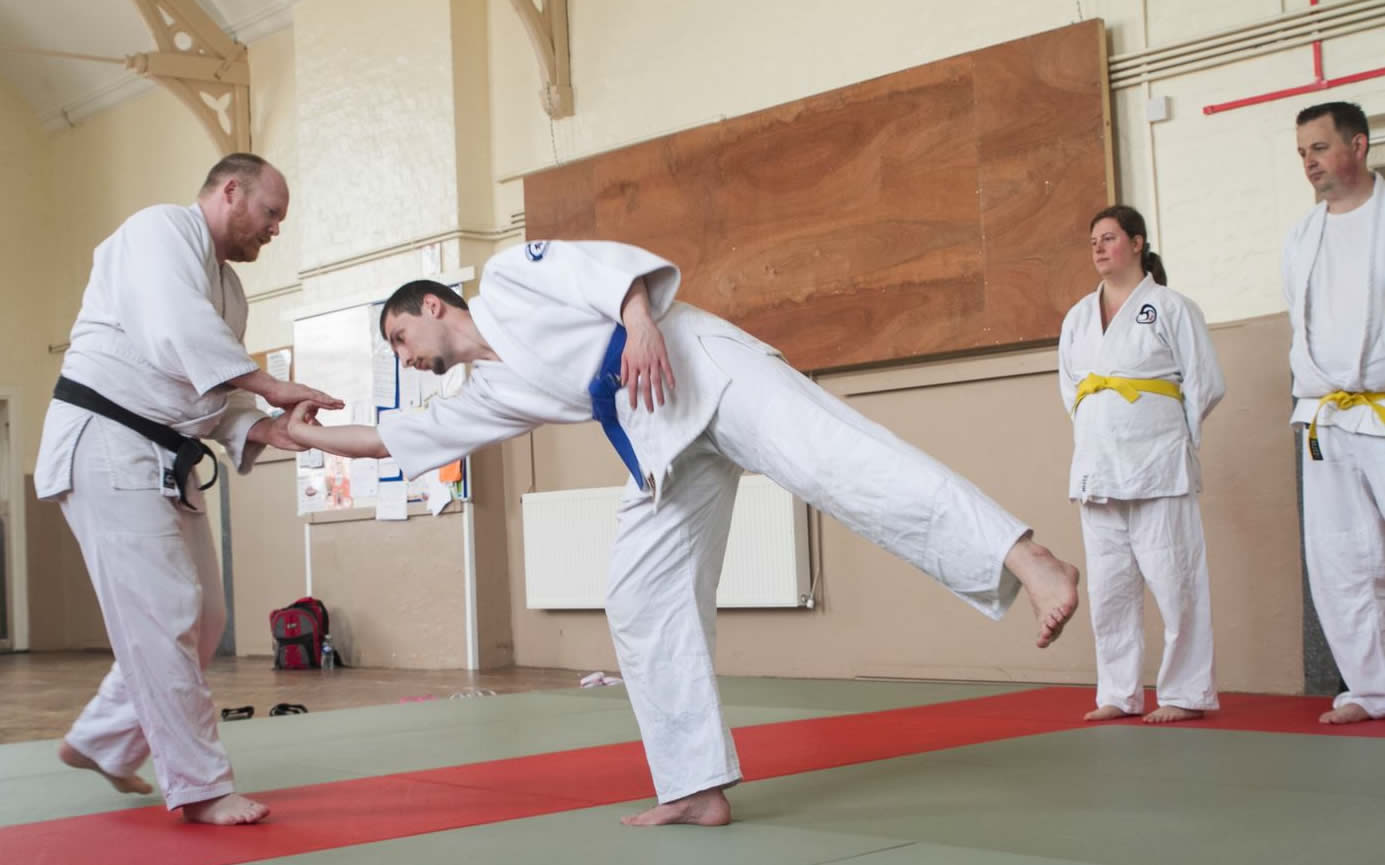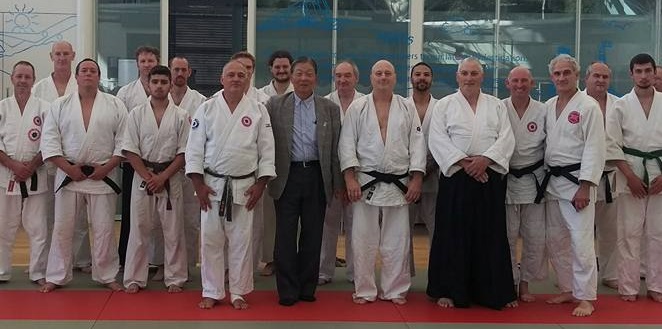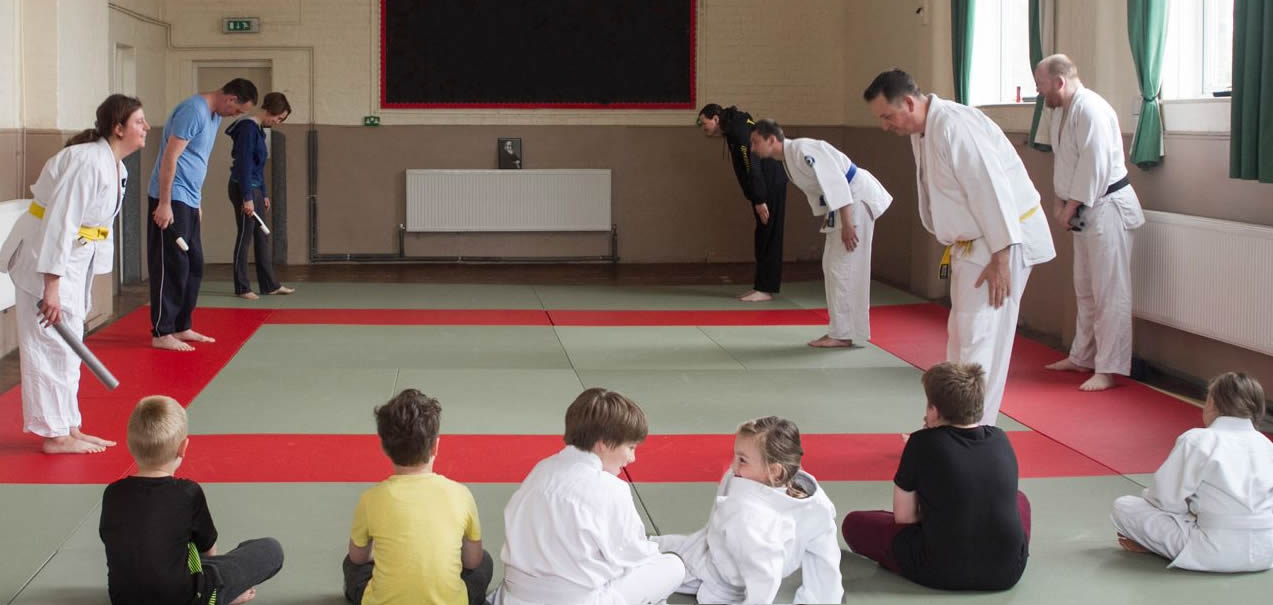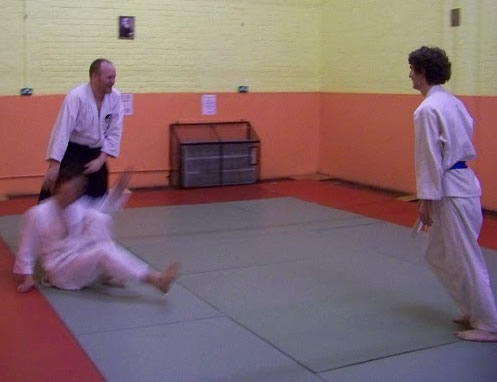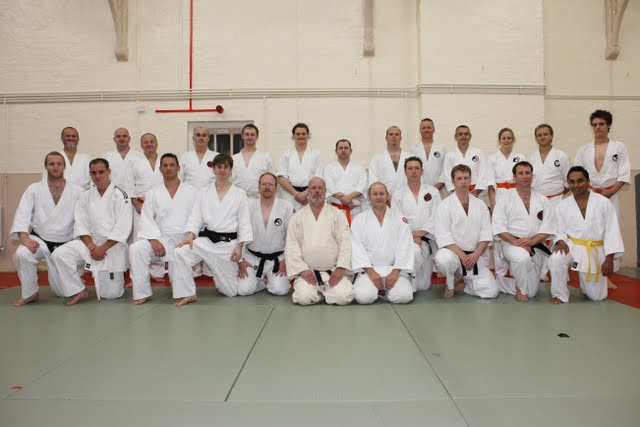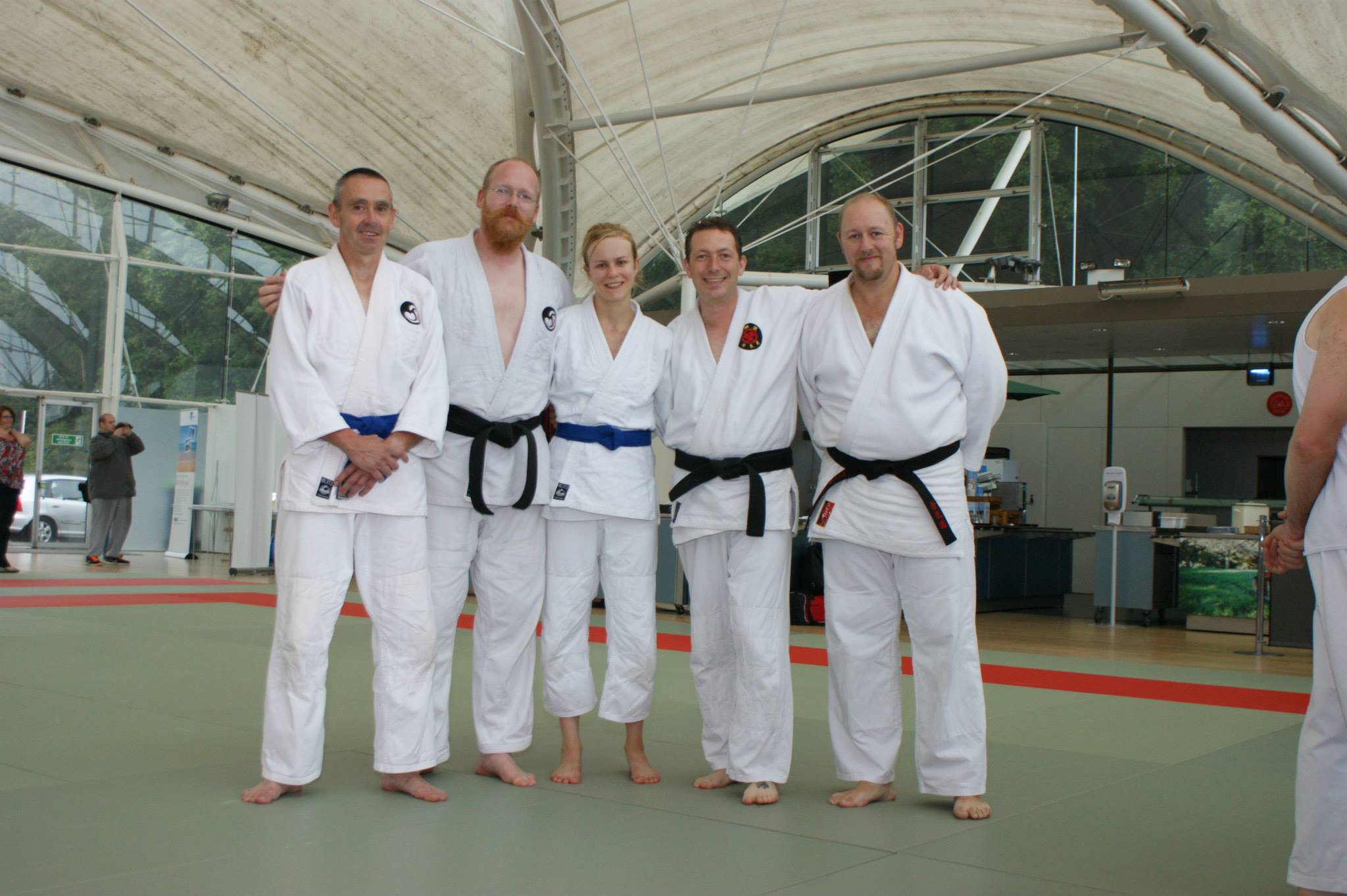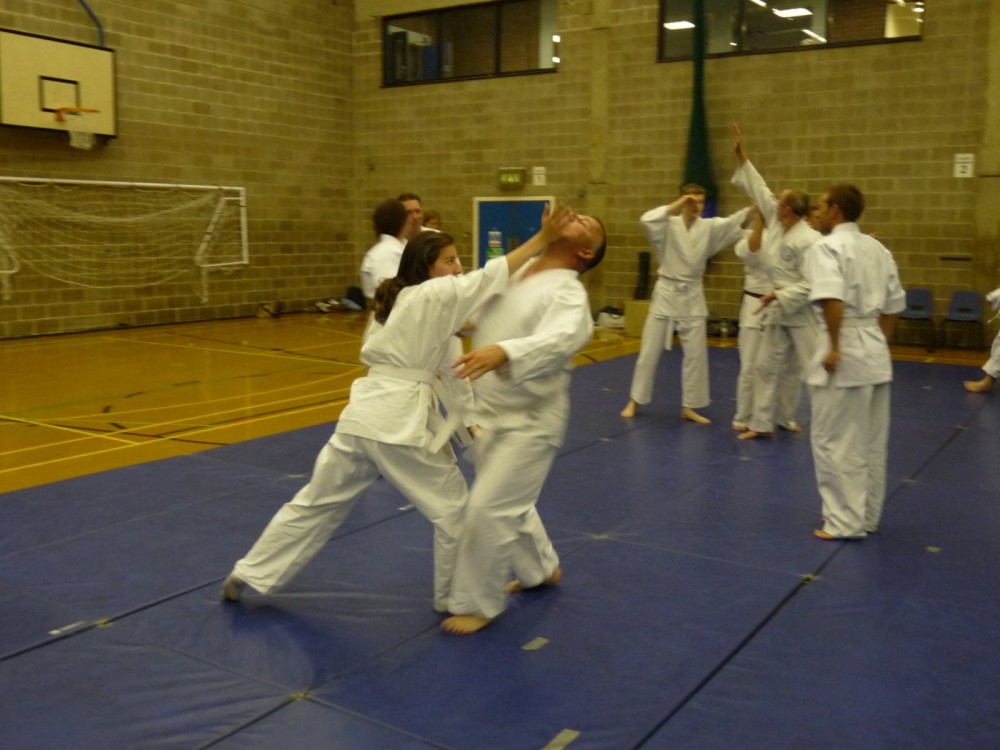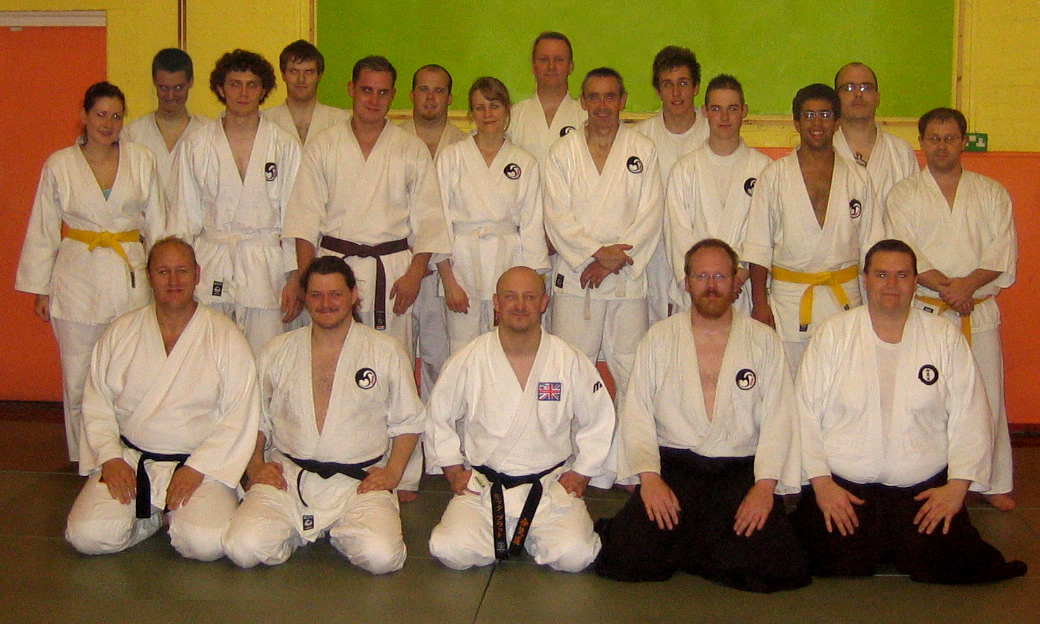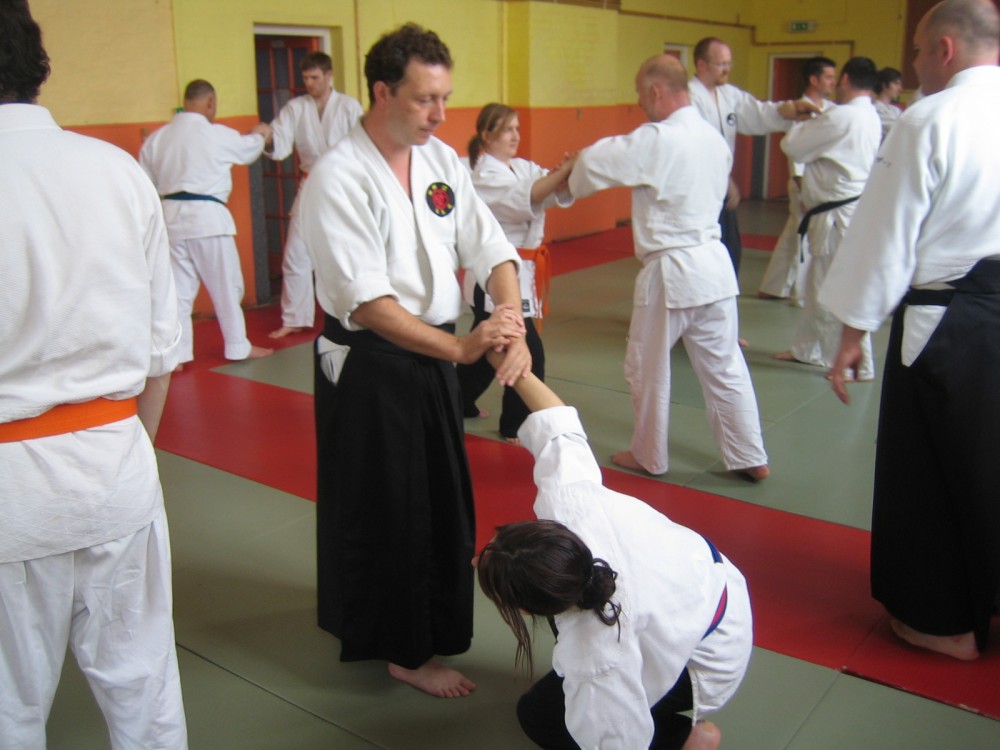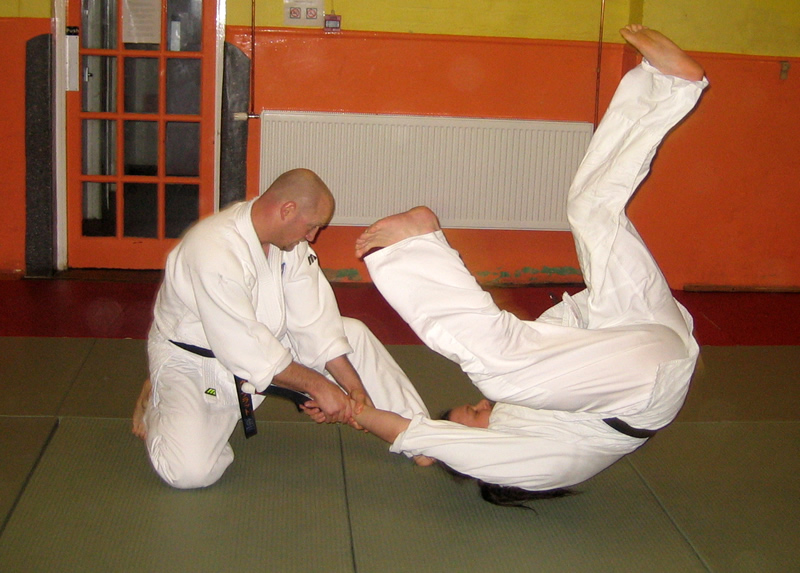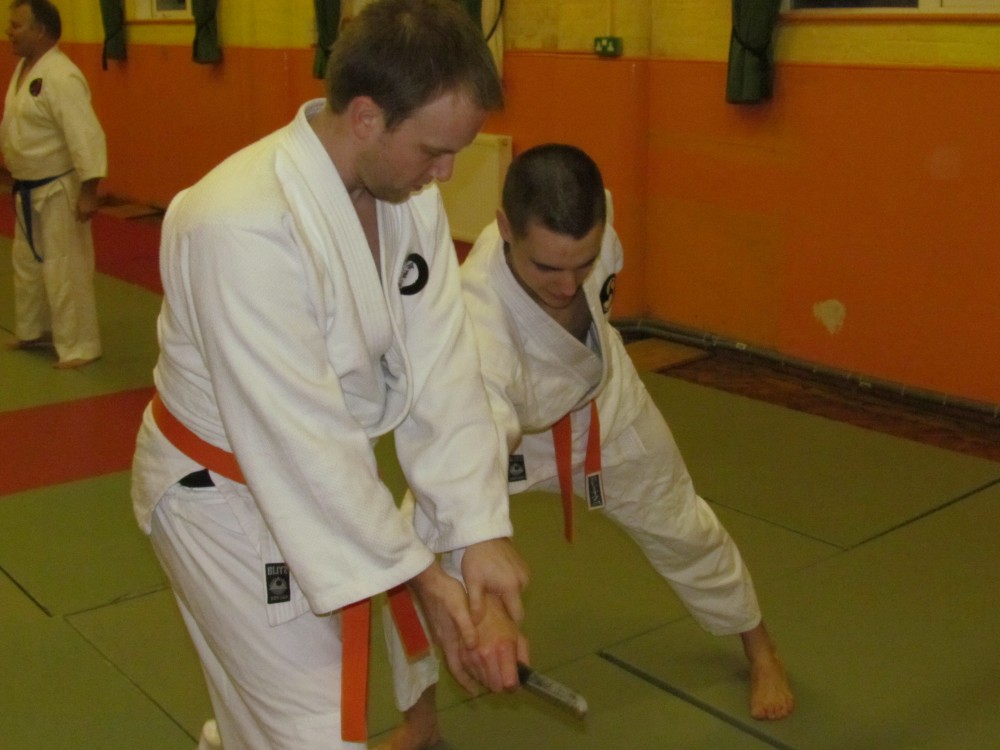 Aiki Connection Seminar 2015 with Howard Popkin Sensei
Lesson with Robert Mustard Shihan
South Of The River seminar 2015
Ninindori training (multiple attackers)
Lesson with Robert Mustard Shihan
South Of The River Seminar
Training with Mick Pratt Sensei
Getting ready for Kote Gaeshi (wrist fold)
Genryukan Aikido
is a non-profit martial art club established in 2009 in
Dover, Kent
, member of the British Aikido Association.
---
Latest news:
Howard Popkin and Joe Brogna return to the UK at the end of June 2018 for the fifth annual Aiki Connections weekend, in historic Dover. Home to the famous white cliffs and the amazing 11th Century Castle.
Those who attended the previous four UK seminars here will agree it is always a fantastic weekend, with all participants enjoying the great humour and sublime skills that are on offer.
Read reviews of our previous Aiki Connections seminars here
Howard Popkin, long time student of Okamoto Seigo, the founder of Roppokai Daitō-ryū and a student of Horikawa Kodo Sensei (longest serving student of Daitō-ryū Aiki-jūjutsu founder Takeda Sōkaku).
Howard is a teacher of rare quality, profound, light-touch kuzushi, extensive technical knowledge and fine humour. His lessons and technical insights into the practice of aiki are true treasures for any serious student of aikido, judo and many other arts.
Location: Genryukan Aikido, Clarendon & Westbury Community Centre, Belgrave Rd, Dover, Kent CT17 9RA.
(Parking is available on site)
For more information, and to book tickets, visit the event page here
Once again, we've had a great weekend learning some Daitoryu Aikijujitsu techniques, thanks to Howard Popkin and Joe Brogna from the  Daitoryu Aikijujitsu Ginjukai
The 4th edition of the Aiki Connection seminar has been a success with a packed dojo. It was very nice to see people from so many different martial arts style training together with open minds. Howard and Joe, as usual, brought their good humour and high level of skills, making the lessons very enjoyable and fun.
Big thank you to Phil Eyers for organising this great event.