Aikido is a non-aggressive martial art that can be learned by all. Come and train in an environment where you can enjoy yourself and progress at your own pace and within their your capabilities and limitations.  We have students from very mixed backgrounds, and of all ages and abilities.
Beginners are always welcome!
Learn a non-aggressive martial art, suitable for everyone.
Train in a safe, friendly environment and learn at your own pace.
Improve your fitness, coordination and confidence.
The first session is free so you can give our martial art a try,  with no obligations!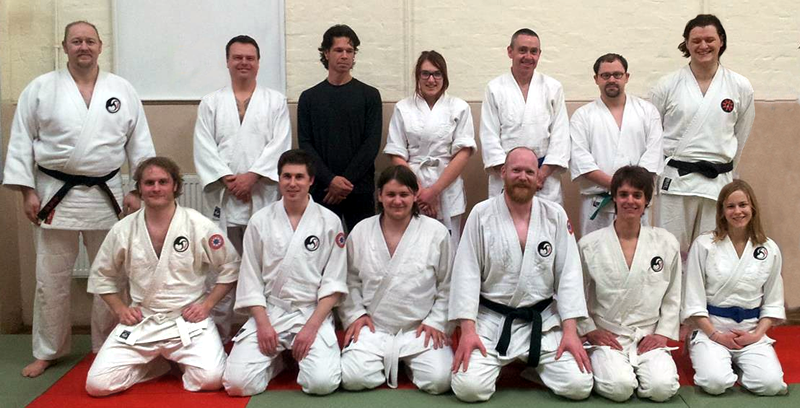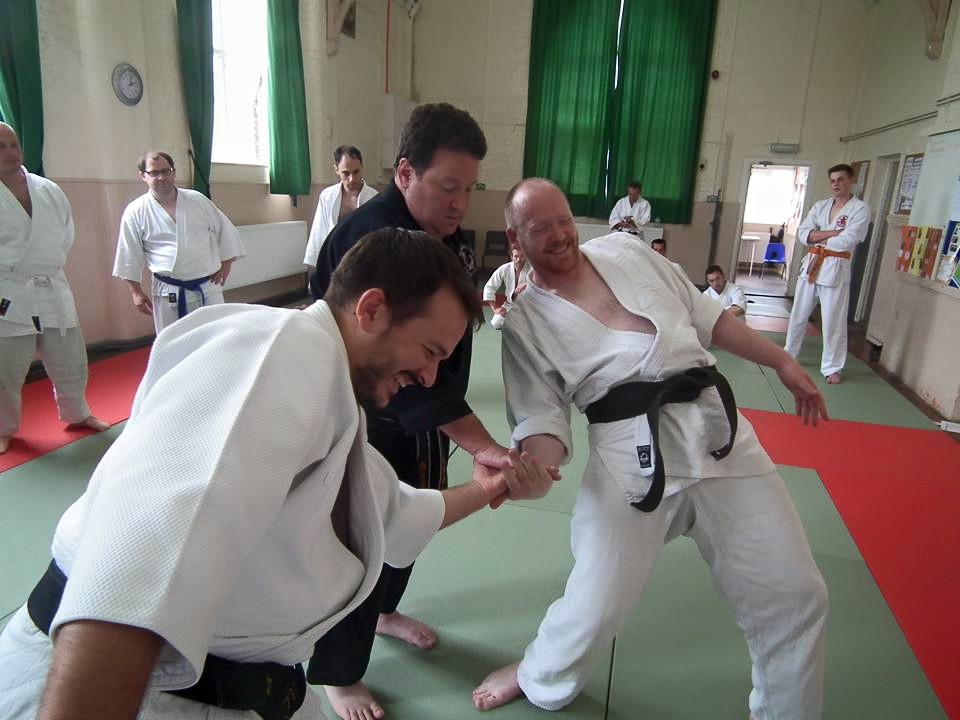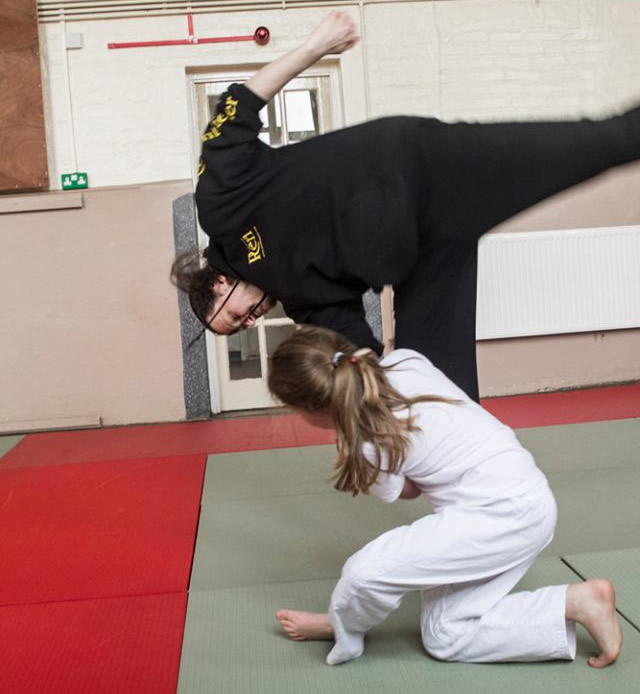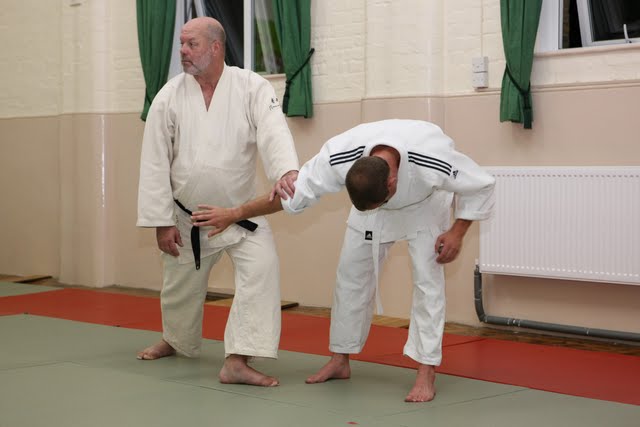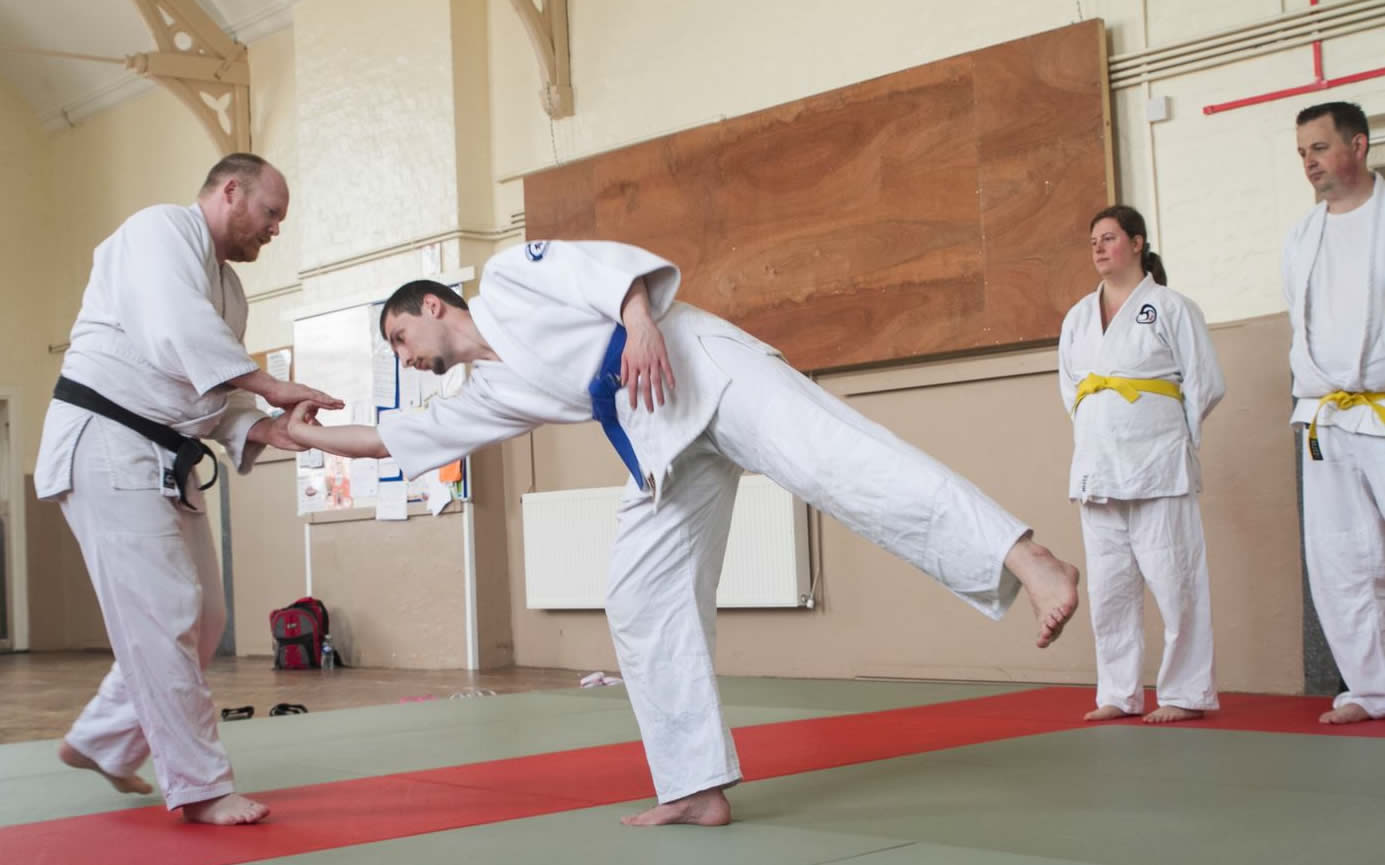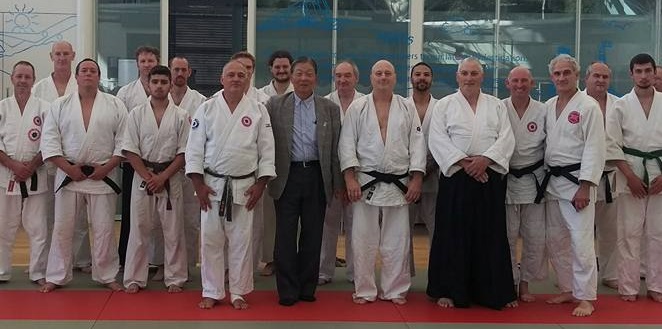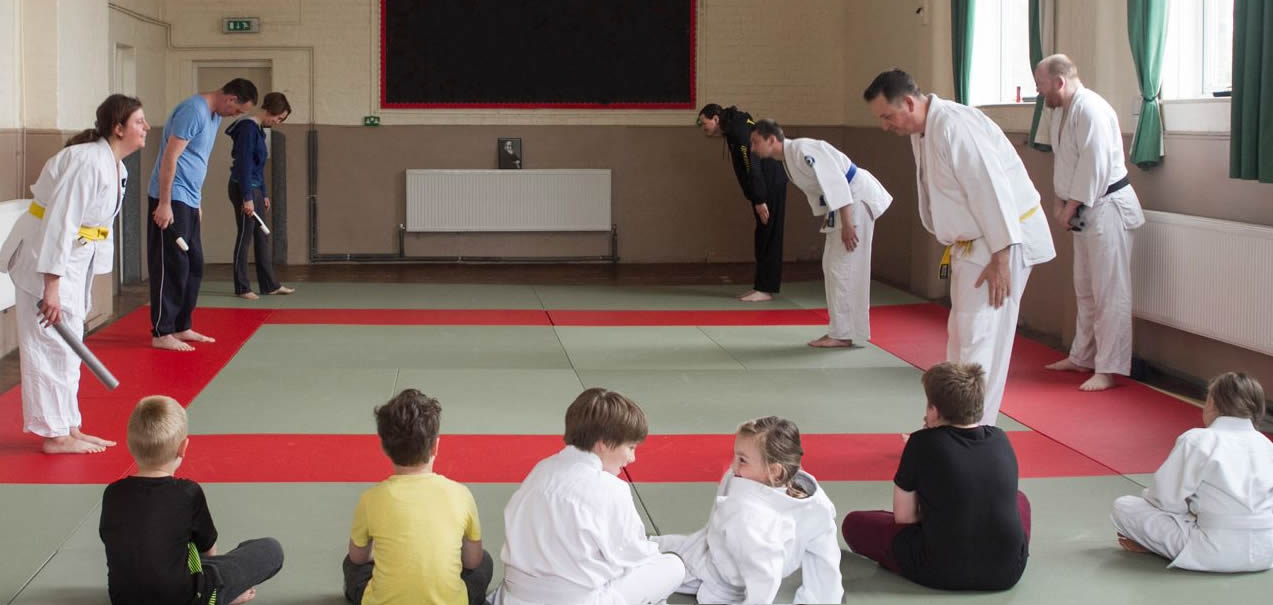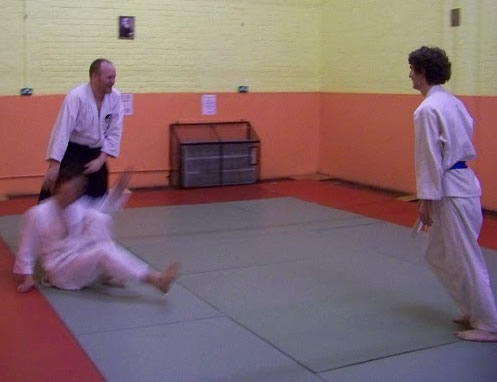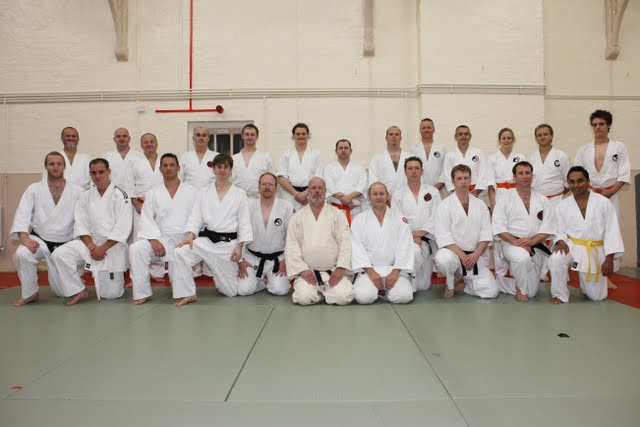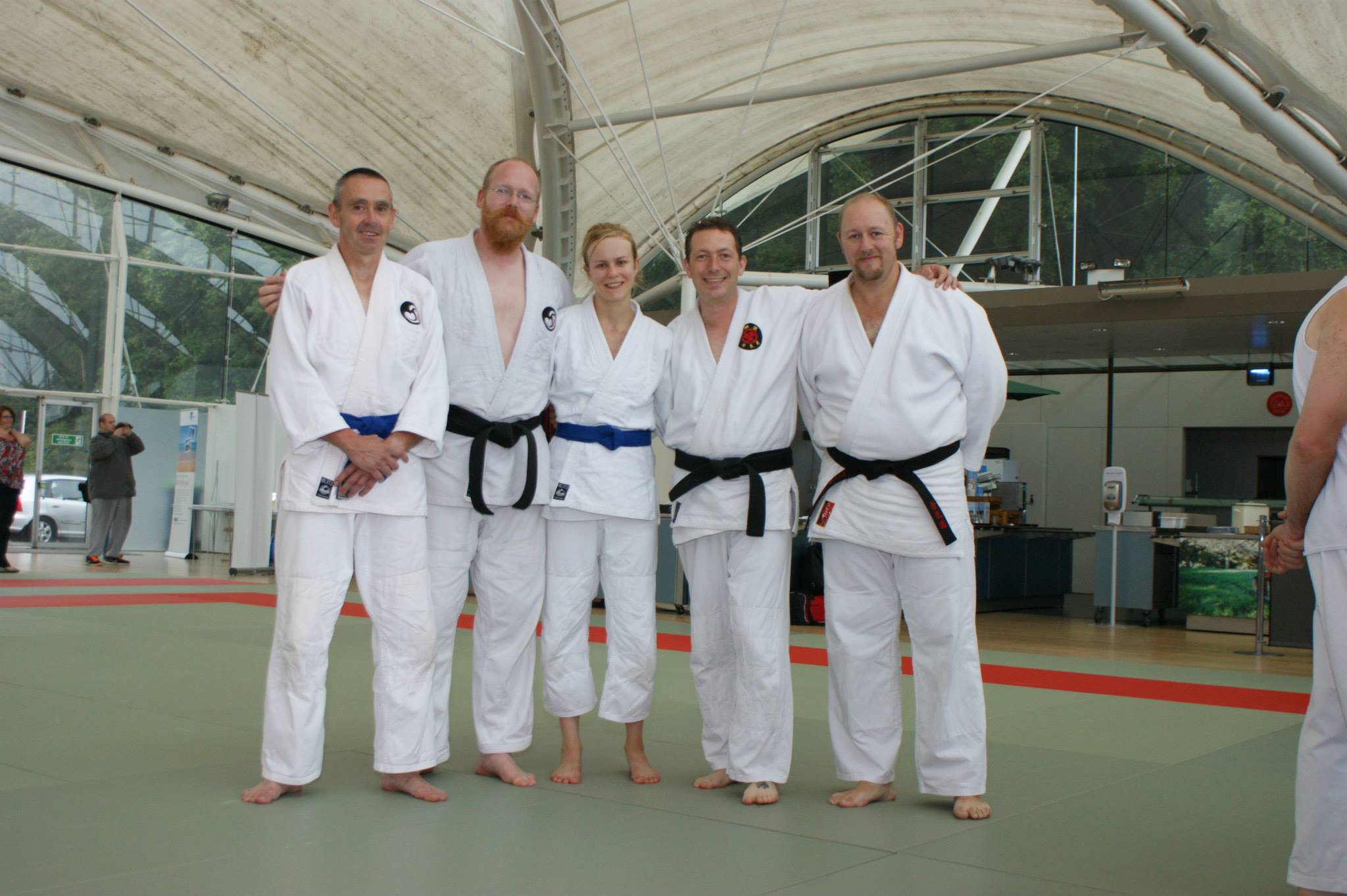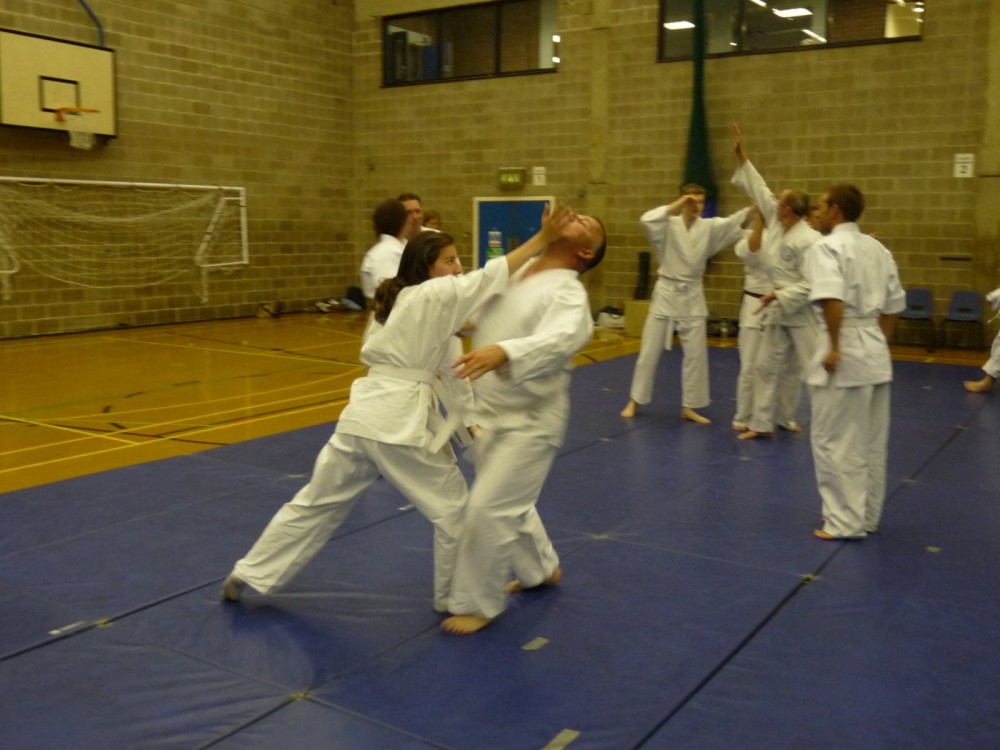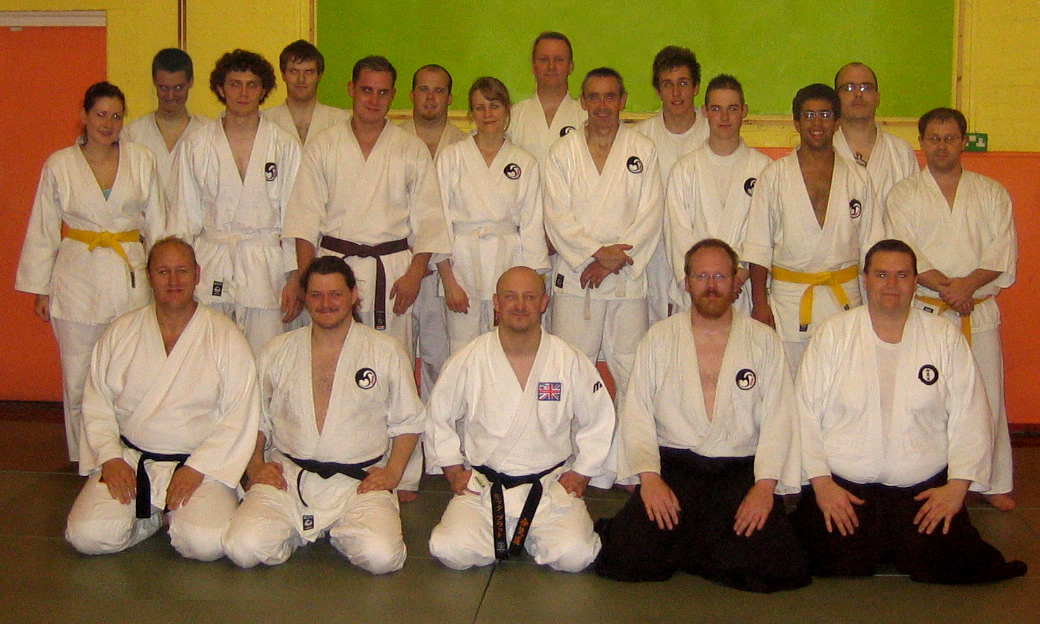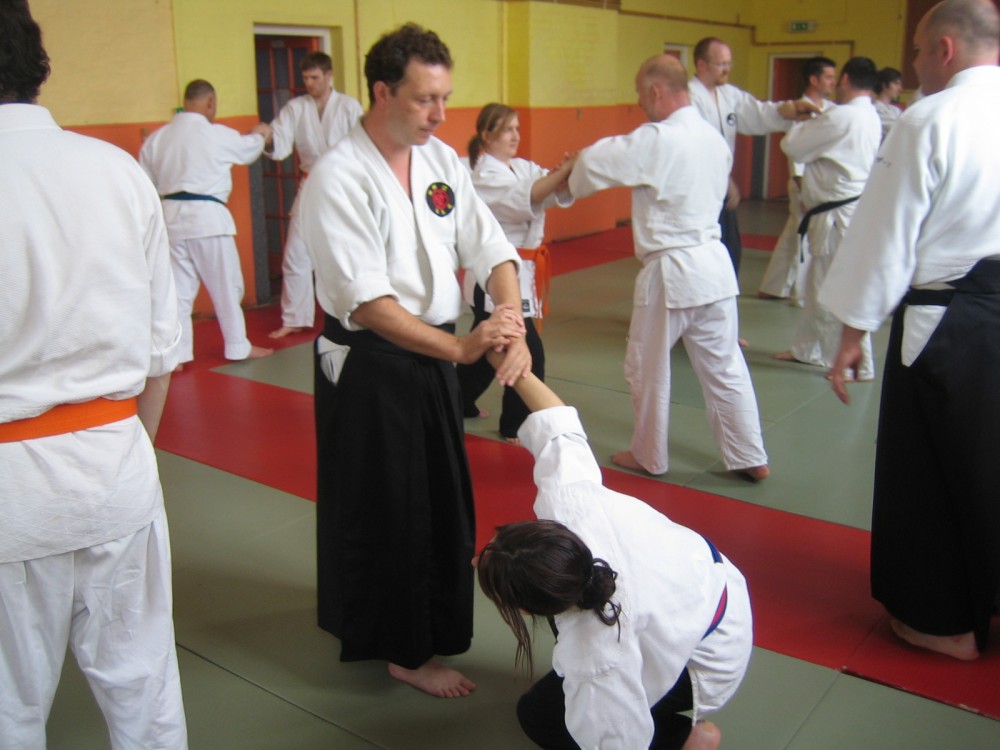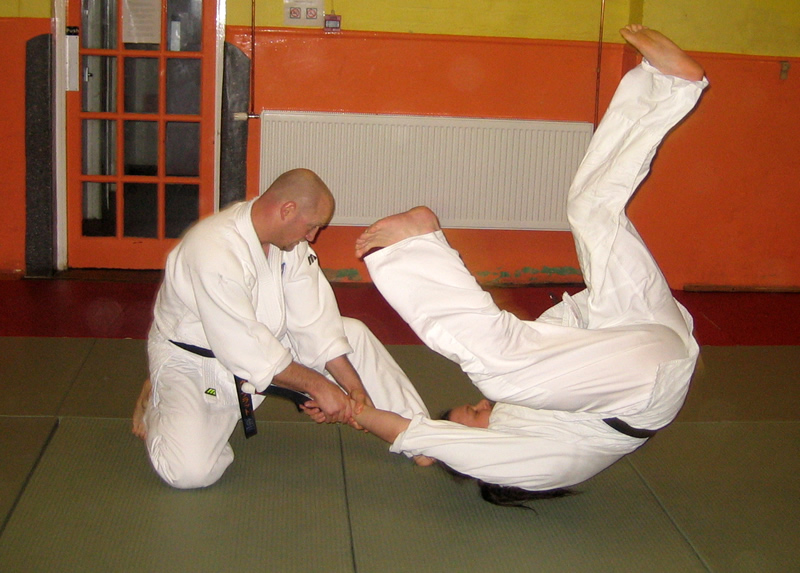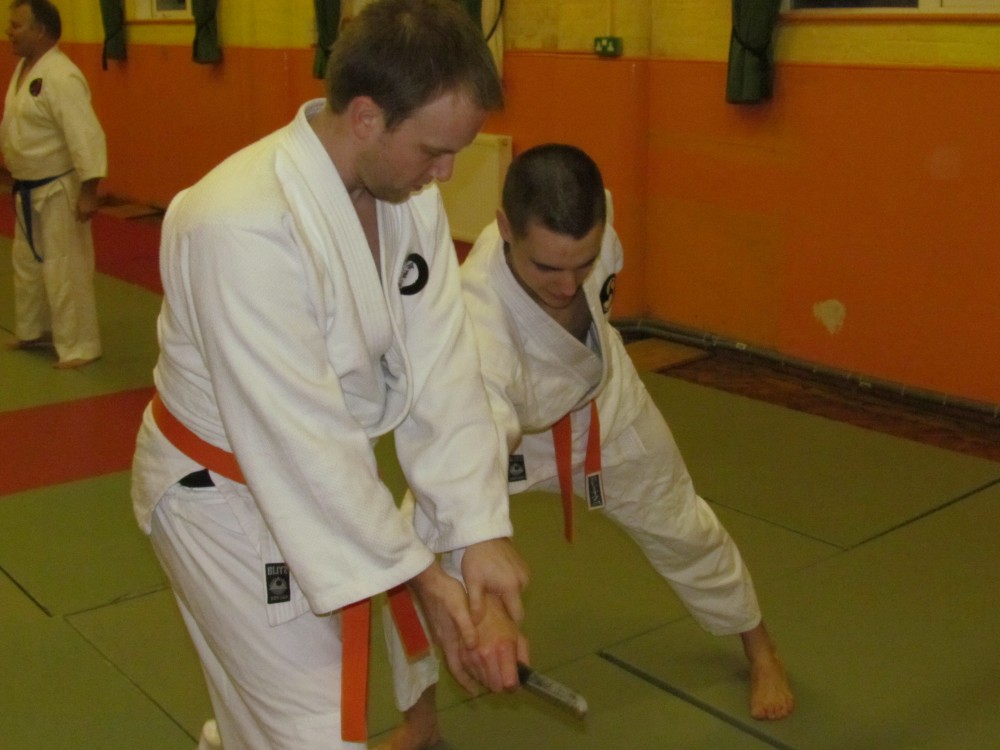 Aiki Connection Seminar 2015 with Howard Popkin Sensei
Lesson with Robert Mustard Shihan
South Of The River seminar 2015
Ninindori training (multiple attackers)
Lesson with Robert Mustard Shihan
South Of The River Seminar
Training with Mick Pratt Sensei
Getting ready for Kote Gaeshi (wrist fold)
Genryukan Aikido
is a non-profit martial art club established in 2009 in
Dover, Kent
, member of the British Aikido Association.
---
Latest news:
Now available to order to the club, our new 2017 design.  Available in any colour, as long as it's black.
Order here on our Buy Stuff page
Special SAF International seminar given by Nariyama Testsuro shihan and visiting Osaka honbu dojo instructors.
It will happen on Thursday 17th August,  the day before the World Championships in London.
It will be from 10.00 – 15.30 at Thomas Tallis Sports Centre, close to the competition venue. It is open to all players.
To book a place, email bonettpa@gmail.com to confirm name, contact details (email), club and grade.
More details available on this flyer: Aug 2017 Seminar